Thank you for booking the apartment!
Oops! Something went wrong while submitting the form
What people say about Yellow Haven wax bill
___
We are proud of our testimonials, take a look at our Tripadvisor page!
"Joan and Ron are simply amazing!"

If you ever get to Kampala 'Yellow Haven' should definitely be the first place to go to. Joan and Ron are simply amazing! Very fascinating people, very hospitable and moderate and with a lot of stories to tell, both funny and serious. And from the very first moment they give you a boundless feeling of being at home. Yellow Haven is a small paradise. You can walk to the beautiful lake Victoria or hang around at the huge compound with many hidden places to relax. You find a bar, where you can get drinks and and food. A pool and a sauna. - Wow !! And if you still want to get to town, Kabalagala is just a five minutes ride with the bodaboda. Thank you very much Joan and Ron to give us such a nice home ! We will definitely meet again !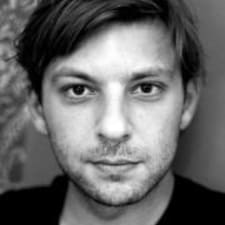 COPYRIGHT 2017 YELLOW HAVEN. MADE BY BLANK BEAN.