Thank you for booking the apartment!
Oops! Something went wrong while submitting the form
What people say about Yellow Haven Wild Geese
___
We are proud of our testimonials, take a look at our Tripadvisor page!
"Your stay at Yellow Haven is extraordinary"

Ronald is more than a host, he's an instant friend with deep insider knowledge of Uganda. He and his staff possess an untiring passion to ensure that your stay at Yellow Haven is extraordinary. And Ronald is always eager to ensure that your travels throughout the region are scenic, safe, and absolutely breathtaking. But you may actually never wish to leave the little haven Ronald and Joan have lovingly created. My husband and I have traveled the world for many years, and can truly say that Yellow Haven is a retreat like no other. Situated on placid shore of Lake Victoria amidst acacia trees and in the company of a stunningly diverse array of birds, you'll find yourself immediately relaxed and in the moment. And if the sunrises, sunsets and wildlife aren't soothing enough, Ronald has meticulously created a full Irish pub on premises with an extensive selection of wine and Irish Whisky. If you've had enough of the traffic of Kampala, be sure to take advantage of the boatmen of Lake Victoria who can easily zip you to several points in the area — Ronald and his staff can help arrange this. Yellow Haven is an exceptional, special place and we hope to return for a visit in the future.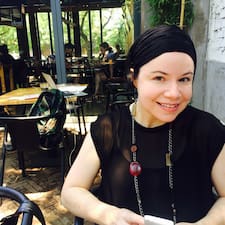 COPYRIGHT 2017 YELLOW HAVEN. MADE BY BLANK BEAN.